Are you looking for properties that are close to love ones? Are you looking for a great investment where you grew up? Or, are you looking for a great buy?  Now's the time. Homes are less expensive than ever before.  We offer something unique, a remodeled home that looks new.
Beautification
Don't hesitate to contact us:
Email Us
or Call Us at (323) 377-6501
Love Where You Live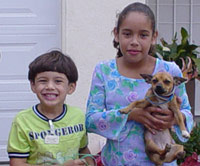 Make it your new year resolution to give back to your community. A remodeled home is a start. Beautification and working within your neighborhood helps to establish a reason for progress. Community leaders are in support of our efforts. Come forward and be a part of your neighborhood. Support positive progress. Purchasing a newly remodeled home by thewinproject.org, your neighborhood's best partner. Experts agree, money won't get any cheaper to borrow than right now with average rates for 30-year fixed-rate mortgages are hovering around 4 percent.
If anytime is time to buy, it is now.
Contact us: Email Us or Call Us at (323) 377-6501